Sharing your screen on Zeacon Live Studio is simple and easy to do!
First, make sure that you're in the Studio View of your live stream and start your live stream. If you'd like to learn how to start a live stream, please check out the knowledge base article linked here.
Note: you cannot screen share without going live first.
Once your live stream has started, locate and click on the share screen icon on the left side of the screen
Tip: the icon looks like a computer screen with an arrow in it.
Click and drag the red square on to your live stream feed itself. A green overlay will appear showing you where you can drop the screen share.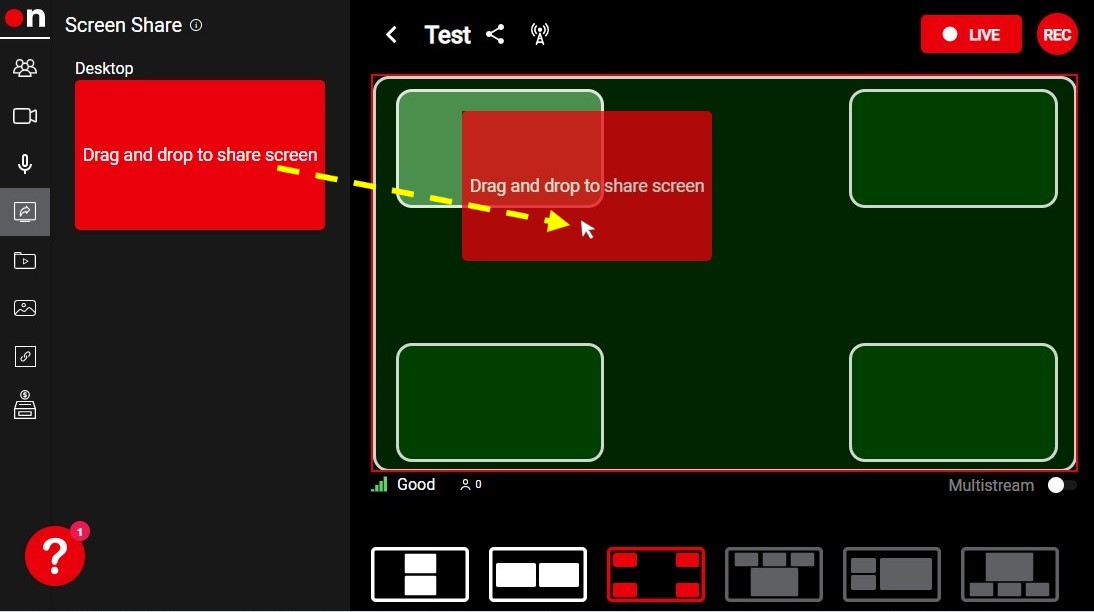 If you'd like to make your screen share take up the entire live stream, we'd recommend removing the current background that you currently have.
Otherwise, drag-and-drop your screen share where you'd like and a pop-up will appear asking you which screen, application, or (if you're using Google Chrome) which Chrome tab you'd like to share.
If you're sharing a Chrome tab, you can live stream audio directly to your audience without any extra work.